Bianco B42A Submersible Pump (Sump Pump) (BIA-B42A)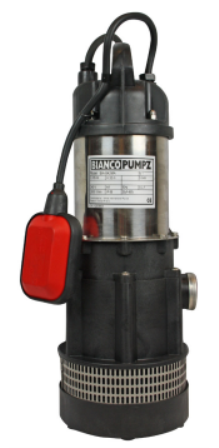 $890.00
Including GST. Item price only, does not include installation.
About the BIA-B42A
- The Bianco BIA B42A is a Submersible Drainage Pump Fitted with Noryl Impellers. It has a Market Leading Raised Stainless Slotted Strainer and an 83 mm Built in Riser to Elevate the Pump Suction Away from any Debris at the Base of the Tank.
---
- With a Flow Rate of 105 Litres per Minute and the Ability to Achieve a Maximum Head of 32 Metres this Makes it Ideal for Aerated Waste Water Systems Where the Irrigation Area is Some Distance from the System.
---
- This Pump is Intended for Clean and Slightly Dirty Water.
BIA-B42A Specifications
| | |
| --- | --- |
| Power | 550 watts |
| Brand | Bianco Pumps |
| Model | BIA-B42A |